Roof Moisture Survays
The infrared roof moisture survey is used world-wide by building managers, plant engineers and government agencies to accurately locate and quantify moisture trapped within roofing assemblies. The infrared detection technique can be used effectively on virtually all types of low slope roofing systems.
Today's building owners save hundreds of millions of dollars annually with infrared roofing inspection. With our Thermal Infrared Inspections, we can substantially reduce your roof repair and replacement costs by:
Targeting Problem Areas for Effective Repair
Identifying Unblemished Roof Sections for Conservation
Creating Money-Saving Replacement Options
Providing Independent, Objective Information About the Authentic Condition of Your Roof for Improved Decision Making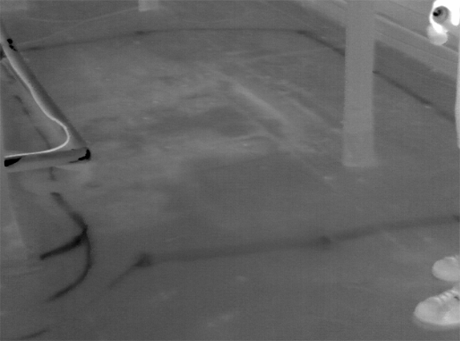 This is a close-up image of a saturated area behind an A/C unit. The dark area is the spray
paint outlining the problem area.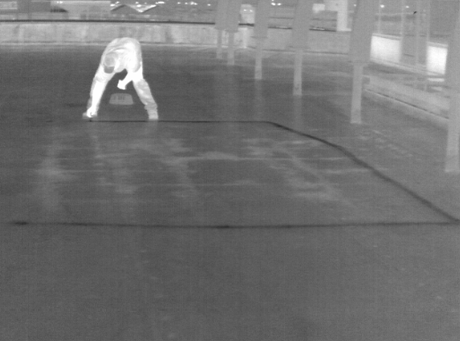 Outlining the problem area. You can see the water damage is lighter in color.

Matching images, left was made by infrared and right by regualar digital camera.